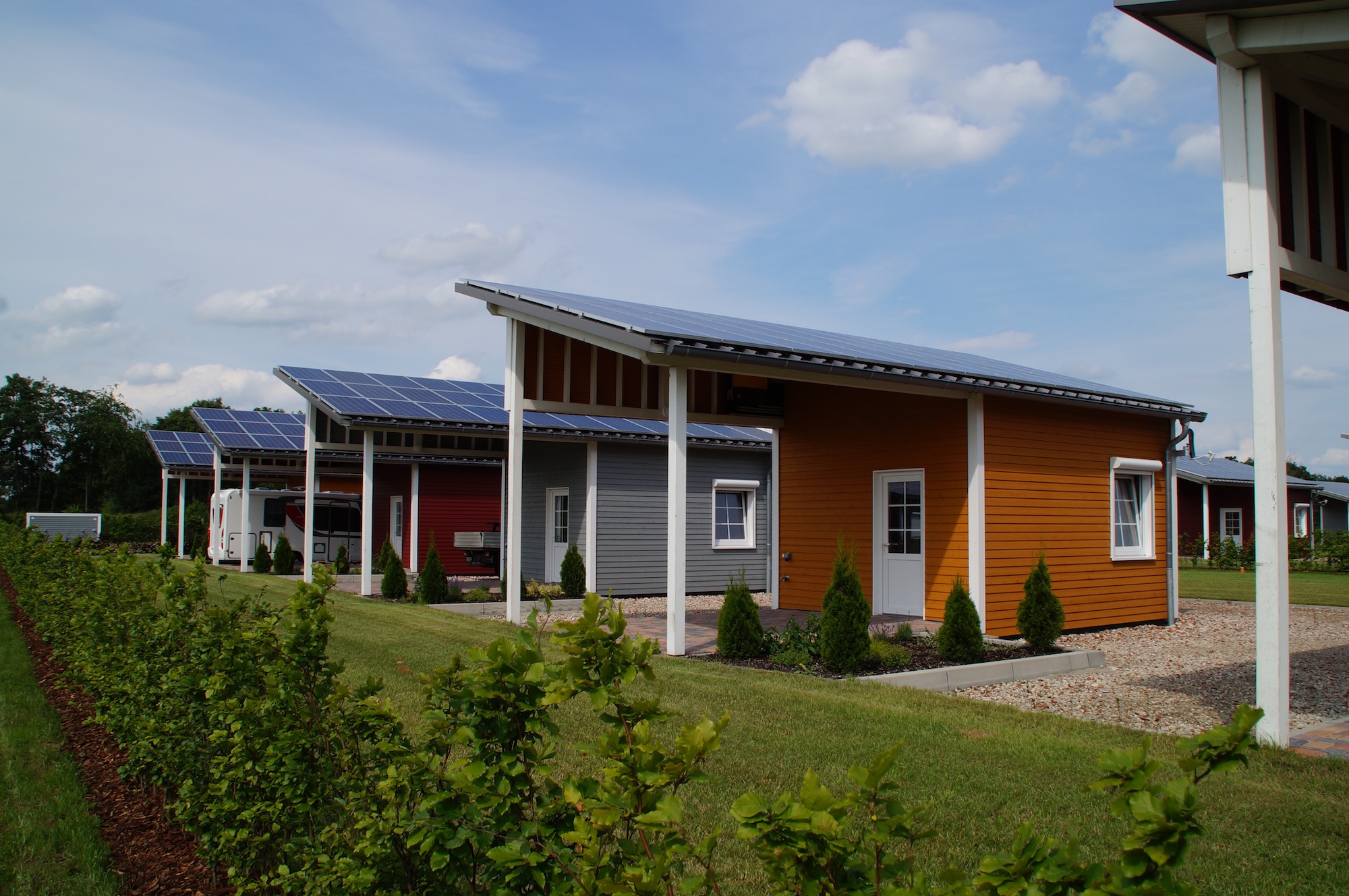 When we built our campsite, we put a lot of thought into how we could also please our guests who don't want to camp.
We think that you don't want to have it worse on vacation than at home – and that's exactly why we have built small, compact vacation homes ("Tiny Houses") instead of classic vacation apartments – perfect for a vacation for up to four people.
Free Wi-Fi
No folding sofas, but beds with a real mattress
Cottages for vacations with dogs are also available
The houses are only a few meters from the lake. So perfect for swimming or a cozy evening by the lake with a tarte flambée, pizza and cocktails from Backhuus.
Vacation in a cottage
Cozy vacation apartment in swedish house look
Our Swedish cottage is much better than your average vacation apartments: The cottage offers space for up to four people on two floors, bathroom, kitchen, bedroom and living area. In addition to this, there is a covered terrace and a lawn, so you can also sit outside comfortably.
The cottage is complemented by an adjacent parking space for camping vans or caravans – friends and relatives with camping vans or caravans can also stay directly with you. A vacation together with family and friends can't become more beautiful or cheaper. Swedish house including pitch starting from 79€ plus electricity.
Furnishing swedish house (PDF)
New: Vacation also possible with dogs
Because so many have asked if you can book one of our cottages with a dog, there are now some of our cottages especially for dog owners.